In January 2014, our latest partnership emerged with the leading live entertainment company, Cirque du Soleil. As Official Logistics Partner, we are pleased to provide logistics expertise for its worldwide events and tours, along with its corporate headquarters in Montreal, Canada.
To celebrate this perfect partnership between our two global brands, we're giving you the opportunity to experience the dazzling world of Cirque du Soleil – courtesy of DHL.
That's right. You can win two tickets to watch Cirque du Soleil's thrilling production Dralion at The O2 on 7th June 2014. Fusing the 3,000 year-old tradition of Chinese acrobatic arts with the avante-garde approach of Cirque du Soleil, Dralion draws its inspiration from Eastern philosophy and its never-ending quest for harmony between humans and nature. The show's 'East-meets-West' theme is reflected in its title, which is derived from its two emblematic creatures: the dragon symbolising the East, and the lion symbolising the West.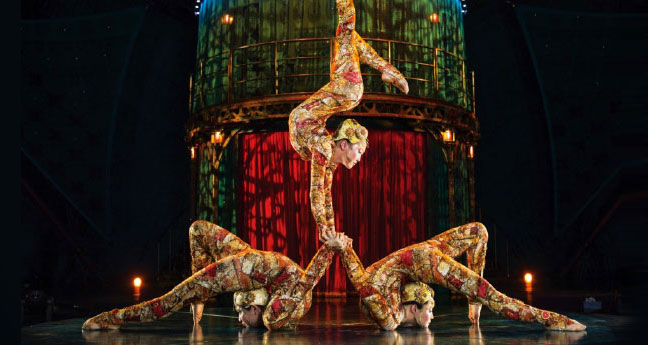 In this spellbinding production, the four elements that govern the natural order take on a human form, where each embodied element is represented by its own evocative colour: air is blue; water is green; fire is red; earth is ochre. Featuring 50 international acrobats, gymnasts, musicians and singers, Dralion soars to new heights as it defies the laws of nature.
Intrigued? Come relish the magic of Dralion that will stir your emotions and imagination with vibrant costumes, breathtaking performances, a larger than life set and a melodic fusion of acoustic and electric instruments.
Enter the competition before it closes on 8th May 2014.
For a sneak peek into its unique performances, watch our YouTube video on our newly signed partnership with Cirque du Soleil.