We've got Facebook - savvy to show our support to the Team GB athletes competing in the Sochi Winter Olympic Games. As Team GB's Official Logistics Partner, our online activities, which are in full motion, include a Facebook app and some great videos capturing the Winter Olympics' excitement.
You can get involved and show your support to the Team GB athletes through the DHL Sochi 2014 Facebook app by searching for them by discipline and sharing a pre-written message with your friends on your timeline. This is what it looks like: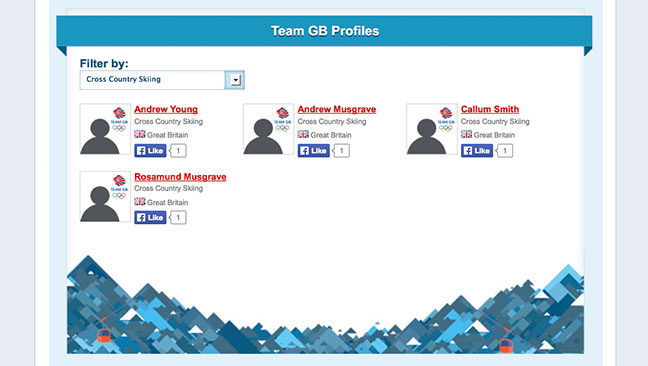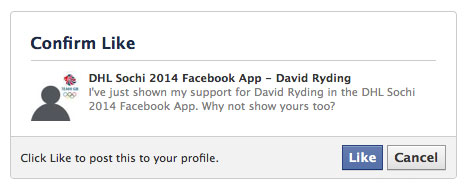 You can also look through the Winter Olympics Medal Table showing each country by rank and the total number of gold, silver and bronze medals it has won. Want to be in the know about who's ranking where? Check out the app.
But the excitement doesn't end there. You can also watch exclusive videos showcasing how we helped transport more than 20,000 items of kit and equipment for the 56 Team GB athletes, along with a behind the scenes chat with Olympic Curling Gold Medallist Rhona Howie, and good luck messages for the Team GB athletes from Manchester United players Ryan Giggs and Chris Smalling.
Join in and visit our Facebook page to be a part of our activities supporting Team GB in Sochi. And stay tuned for a chance to win a great prize. Details will be revealed in our next blog.
For an exclusive behind the scenes look at the action from DHL's Kit Out event with Team GB ahead of the Sochi 2014 Winter Games, please visit our Youtube Channel.